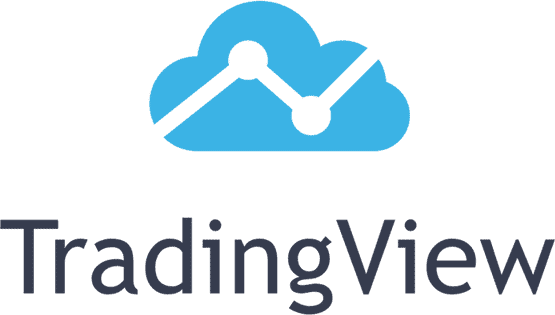 In a hurry? We summarized the article for you.
The #1 tool from our best backtesting softwares selection is TradingView!
You'll find all the feature, chart and data you need for free or very affordable price.
If you want to know more, go down on our more detailled analysis or click here and hop to TradingView's website to get started now.
Software
Features
Pros & Cons
TradingView


Backtesting results are exceptionally good
Huge variety of indicators and systems for free
Charting features are phenomenal
Easily accessed through a web-based platform

Go to TradingView website now!
Our review
Trendspider


Offers automatic trendline detection
Multi-timeframe backtesting
Exchange data in real-time
Doesn't offer auto trading

Go to TrendSpider website now!
Our review
Trade-Ideas


Impressive and smart insights
Easy and straightforward backtesting platform
Backtesting performance is exceptional
Difficult user interface

Go to Trade-Ideas website now!
Our review
But you'll also discover MetaTrader 5, MetaStock, NinjaTrader 8 & Interactive Brokers below.
Before to trade with your hard earned money you should check your strategy is profitable.
Backtesting is a great way to determine the estimated results if you traded if a certain way in the past.
Moreover it requires proper methodology and to use the best backtesting softwares.
What to consider when choosing from the best backtesting softwares? 
Backtesting is an integral component of forex trading. After all, even the most effective trading system is incomplete without backtesting. It then offers statistical results that help to measure the effectiveness of the strategy. Therefore, it is imperative for you to look for the best backtesting software. The best backtesting tool has the following key features. In conclusion, the best backtesting softwares are of great help to extensively check your trading strategies.
Firstly, it helps to develop an effective trading system by reconstructing trades, through utilizing past data, that would have occurred in the past. 
Secondly, it helps to identify the best trading strategy for forex trading. 
Provides a wide variety of other key indicators such as Total Return on Equity (ROE), Total Profit and Loss, Total Gain Loss Ratio, Annualized ROE, Volatility, and Risk-Adjusted Returns.
Many tools let you backtest your strategy but they aren't all good.
Find our shortlist of the best backtesting softwares below.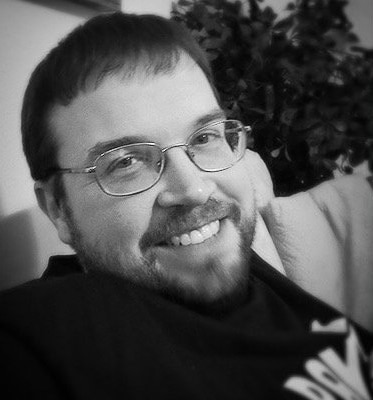 Backtesting shouldn't be taken lightly. It has very strict requirements to be truly reliable.
Before to go into details about the best backtesting tools, maybe you'd interested in checking this must watch online course : Backtest 101 from NewTraderU. It will teach you what is backtesting and how to do it properly.
You surely already noticed Steve Burns on Twitter as he has more than 380k followers (yes you read well, 380 000 followers). He created a course in the New Trader University to explain in detail how to efficiently backtest your trading strategy and avoid the common pitfalls.
Click here to check all his course and signup for the best backtesting course!
What are the best backtesting softwares? 
A huge variety of free and paid backtesting software is available on the internet. Though only a few of them have satisfactory capabilities for backtesting. As a result, we have prepared a list of the 7 best backtesting softwares that has the potential to cover the needs of every type of trader.
TradingView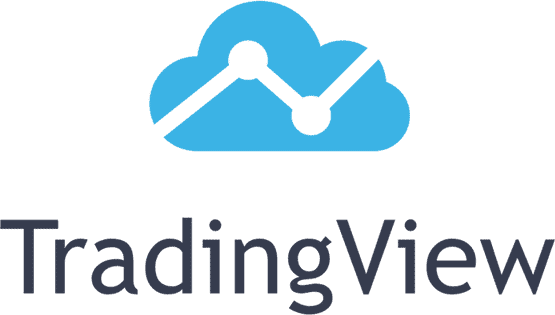 Launched in 2011, TradingView is five stars rated and among the best backtesting tools. After all, TradingView implements backtesting in an easy, straightforward, and intuitive way. Your results are just a few clicks away. Also, real-time data and usually accurate price charts are the most captivating features of the TradingView. 
Features 
The playback feature is the trademark of the TradingView. It helps to see how charts looked like before applying any strategy. In conclusion, it is a simple yet powerful tool to play through the timeline, see chart strolling, and executed trades.
Pros
Backtesting results are exceptionally good.
Huge variety of indicators and systems for free.
Charting features are phenomenal and make it easy to mark your position and observe how each position is performing. 
Traders can analyze various financial instruments.
One-stop platform to see quotes from every market.
Easily accessed through a web-based platform. 
TradingView backtesting tool has control over backtesting speed that gives a sense of actual trading. 
Cons
Some chart options have limited access to historical data. 
Fundamental analysis is not available. 
Limited timeframes are available.
Price
TradingView backtesting tool is available in both versions, free and paid. Free versions have certain limitations. Paid packages include PRO+ and the Premium at $19 and $39 respectively. Paid versions come with huge benefits including exceptional customer support and unlimited everything. 
MetaTrader 5

MetaTrader 5 backtesting tool is among the best backtesting tools currently available. It comes with a few unique characteristics that aren't easily available in other backtesting tools. MetaTrader 5 backtesting tool offers a Strategy Tester that functions to test strategies before implementing them in trading. During testing, you can test and analyze a trading strategy by running it with different settings. It then permits you to choose the most befitting combinations for your trading. Moreover, it is a multi-currency tool and most of the stocks are available for backtesting. 
Features
The trademark feature of the MetaTrader 5 is the "Forex Simulator". It allows traders to visit the past on their charts and as a result rerun the market on any day of their choice. So, traders can easily test their strategy using historical data. Moreover, the free MetaTrader Supreme Edition plugin is yet another quality feature that has the potential to enhance your overall trading experience. 
Pros
Detailed testing reports are exceptionally good and useful. 
Facilitates testing of automated robot performance.
Helps to detect the best input parameters before the implementation of your strategy. 
Displays results in a most engaging manner.
Cons
The option of fundamental analysis isn't available. 
MetaStock

MetaStock is among the best backtesting software for beginners and intermediate traders. After all, it offers a wide variety of inbuilt systems and Expert Advisors to understand and gain from advanced systems and technical analysis patterns. Also, if you have basic scripting and programming skills, you can achieve this with MetaStock. Otherwise, you can also seek help from the MetaStock or MetaStock Partners to help you in your cause.
Features
Power Console is the most exceptional MetaStock feature. It enables traders to quickly backtest. After all, you can gain access to 58 different systems to backtest through this feature. 
Pros
Fundamental scanning and screening capabilities. 
Good forecasting capabilities.
Straightforward backtesting at the distance of just one click.
Huge amounts of available indicators and real-time data.
Cons
It suits traders having scripting and programming skills.
The option of automated trade execution isn't available. 
Price
The following three MetaStock backtesting packages are available:
The basic package, MetaStock with Datalink is available at $69 per month. 
MetaStock R/T with Reuters real-time data is available at $99 per month. 
A complete package, MetaStock R/T Subscription with Refinitiv XENITH is available at $199 per month. Click here to go directly to the XENITH offer! 
NinjaTrader 8

NinjaTrader 8 is also among the best backtesting tools. It is also known as the "Profit Finder" backtesting tool as it helps you to identify profit and loss attributes of your trading strategy. 
Pros
A versatile and flexible tool that can work on any technical indicator, strategy, and instrument.
Automatically reads entries and exits of trades.
Provides a detailed report on the effectiveness of your trading strategy. 
Provides profit and loss levels of every position.
Cons
Ignores news events and price action
Also ignores open and close timing
Interactive Brokers 

Interactive Brokers is one of the best backtesting software for portfolio managers. Hence, the powerful "Portfolio Manager" tool by Interactive Brokers enables portfolio managers to effectively manage stock portfolios. 
Features
Above all, the most distinctive feature of the Interactive Brokers backtesting tool is that it enables you to choose a portfolio for backtesting based on fundamental factors like P/E ratio, Acid test, EPS growth, etc. 
Pros
Offers the most fundamental backtesting in the market. 
Grants direct access to the market. 
Almost all major instruments are available. 
Cons
Offers limited backtesting on supply & demand and chart indicators. 
Price
Interactive Brokers backtesting tool is free for clients. 
TrendSpider

TrendSpider trading is also among the best backtesting tools that enable backtesting on timeframes ranging from 1 minute to months charts. Moreover, this facility is available in almost all financial markets and assets. 
Features
Strategy tester is the most interesting feature of the TradeSpider backtesting. It then enables you to type what you want to code and test. 
Pros
Cons
Doesn't offer auto trading. 
Price
The price of the TrendSpider backtesting software starts from $27 per month.
One Time Offer: Signup now to TrendSpider and get 10% off ANY TrendSpider plan for 12 months by using the coupon 10TS at checkout.
Click here to get started now and sign-up to TrendSpider!
Trade-Ideas

Trade-Ideas backtesting tool is among the best backtesting software currently available in the market. It is an easy to use and straightforward backtesting platform. Also, Trade-Ideas is among the rarest point and clicks backtesting software in the market. 
Pros
Trade-Ideas backtesting provides an impressive as well as smart insight into the stock market and sentiment of the crowd.
Also provides an easy and straightforward backtesting platform.
Trade-Ideas AI backtesting performance is exceptional.
Cons
Unfortunately, user interface isn't satisfactory.
Still not sure exactly about how to perform a proper backtesting and then how to use it?
You should check our other article about backtesting and this course Backtest 101 from Steven Burns of NewTraderU.