The Roadmap To Successful Trading (+ best resources)
What topics should you study next to achieve profitable trading?
A step by step guide to help beginner and profitable traders have a full overview of all the important skills (and what to learn next 😉).
Below you can discover the roadmap we created to guide traders to a full overview of important skills to acheive successful.
We curated the best links for each part of the roadmap! Get them by email filling the form on this page. You will get:
A direct link to download the roadmap
The list of all our best curated links for each section of the roadmap
All the roadmap updates
& much more
Is the roadmap to small?
Opt-in in the form above to download it and zoom 🔍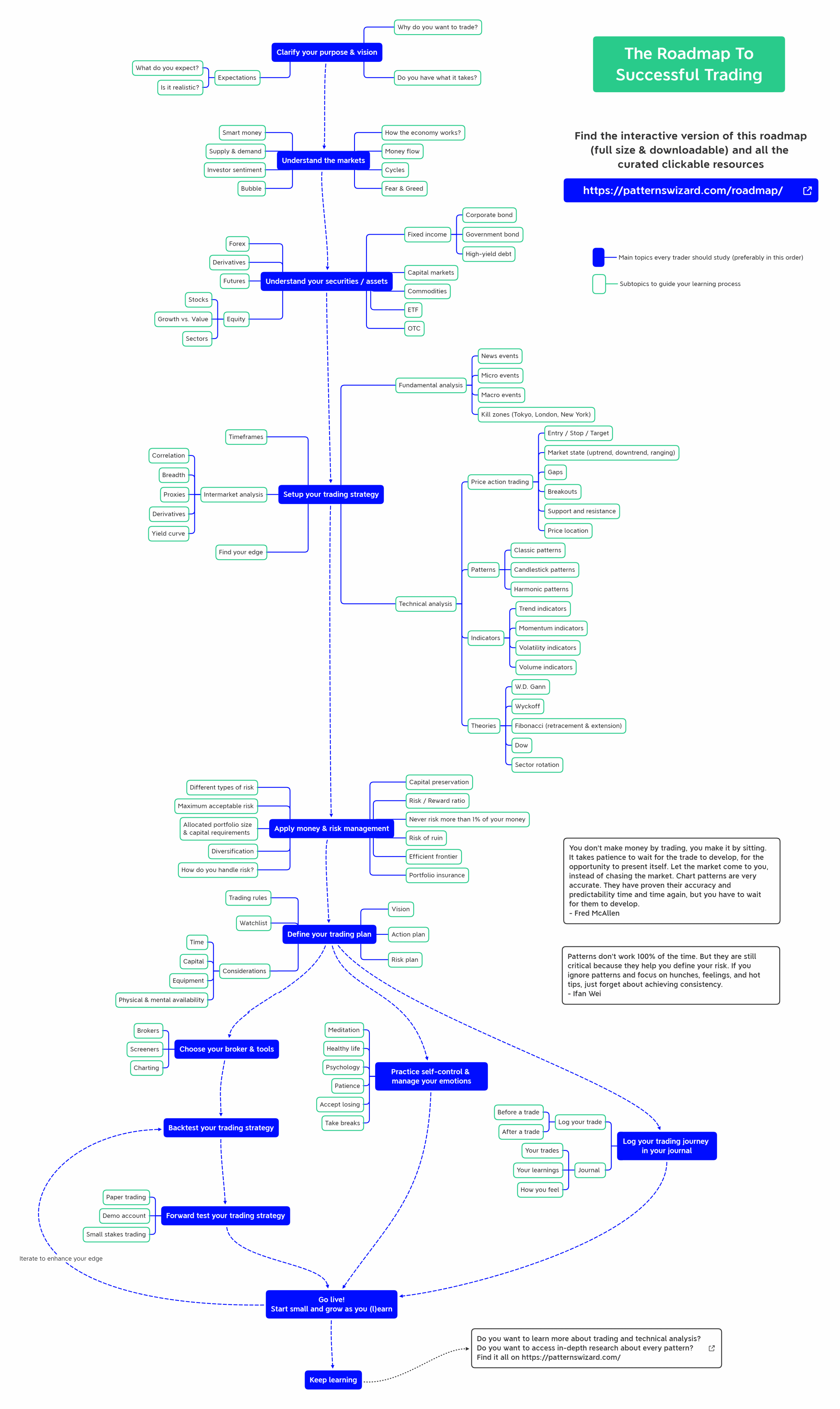 Do you want to use this roadmap on your website?
Feel free to re-use it as long as you include a dofollow link pointing to this page.