In the physical world, a bank is a financial institution that has the license and authority to deposit, transfer, and safekeeping of funds. Bank can also legally provide exchange services for one flat currency for another. In the digital world, banks get replaced by cryptocurrency exchanges. Cryptocurrency exchanges provide similar services to their clients while functioning also as a stock exchange at the same time. How can you start trading crypto? What are the best cryptocurrency exchanges?
What is a cryptocurrency exchange? 
A cryptocurrency exchange is an online marketplace that allows its clients to trade cryptocurrencies or other digital currencies for other assets. It is always difficult to find the best crypto trading platforms. The best crypto trading app offers numerous services such as allowing trades of fiat currencies for cryptocurrencies. Coinbase, Coinmama, Binance, and a few others are among the best crypto investment sites. However, it is absolutely imperative to differentiate between an actual cryptocurrency exchange and cryptocurrency wallets or wallet brokerage. Cryptocurrency wallets or wallet brokerages offer limited services. They generally allow to buy and sell from a limited range of digital assets. 
What are the different types of crypto exchanges? 
There are two main types of cryptocurrency exchanges, centralized and decentralized. Centralized cryptocurrency exchanges are the most common and safe exchanges for cryptocurrency trading. They facilitate trading from fiat currencies to cryptocurrencies and vice versa. They also allow trading between two different cryptocurrencies. Moreover, centralized cryptocurrency exchanges are very similar to banks. They have the following prominent characteristics:
They have a known owner.
These exchanges are safer just like banks.
They are bound to follow certain rules and regulations. 
Decentralized cryptocurrency exchanges are an alternative to centralized crypto exchanges. There is no role of middleman here and operate in somewhat a risky and trustless environment. They have the following characteristics;
Function as peer-to-peer exchange.
Escrow service doesn't hold assets.
Transactions through smart contracts and atomic swaps
Riskier
It is important to note that the presence of a middleman in centralized exchanges differs them from decentralized ones. Moreover, centralized exchanges are more popular and widely spread as compared to decentralized ones. However, there are a lot of decentralized exchanges in the world. There is a strong possibility that decentralized exchanges will compete with centralized exchanges on a grand scale in the future.
What to consider when choosing your crypto exchange for trading? 
The cryptocurrency exchange has become the hot talk of the town in recent years. There are a lot of cryptocurrency trading exchanges all across the globe. However, it is absolutely crucial for traders to pick the best crypto investment sites for trading. The best cryptocurrency exchange has some special features and also offers some distinguishing services at lower costs. Therefore, traders should look for the best cryptocurrency exchange. Following are the important factors that traders should consider before pick a crypto exchange. 
Reputation
The reputation of the cryptocurrency exchange is very crucial. You need to consider history, years of operation, who is the owner, how secure your data is on the exchange's server, insurance status, reliability of software, and also the history of prior hacking incidents if any.
Fees
Exchanges with high fees may eat up your trading profit. Therefore, you need to consider fees before picking an exchange for trading. You should see whether the fees of the exchange are relatively comparable to other ones.
Payment methods
Consider whether the payment methods proposed by the exchange suit you or not. Go for the exchange whose payment methods suit you. That would save you from bitter later inconveniences.
Verification requirements
Consider the verification requirements of the exchange to see whether you have all the credentials to meet those requirements.
Geographical restrictions
Some exchanges also have certain geographical restrictions that you need to know.
Exchange rate
The exchange rate offered is also crucial to take into account especially when you are a more frequent trader.
Limits
Consider whether the exchange of your choice puts any limitations that might not suit your trading plan?
Technology
Consider the technology used by the exchange to know there aren't any bugs and it is ready for mass transactions. Traded cryptocurrencies: Many exchanges offer multiple cryptocurrencies to work with. It is important whether the exchange is limited to one or a few mainstream currencies? Or is it offering various options for trading?
User experience
Consider whether the user interface is easy to deal with on both desktops and mobile devices?
What are the best cryptocurrency exchanges?
If you are looking for the best crypto investment sites, we are here to make your demanding search easy. The following is a list of the best crypto trading exchanges including the best bitcoin trading apps. 
Kraken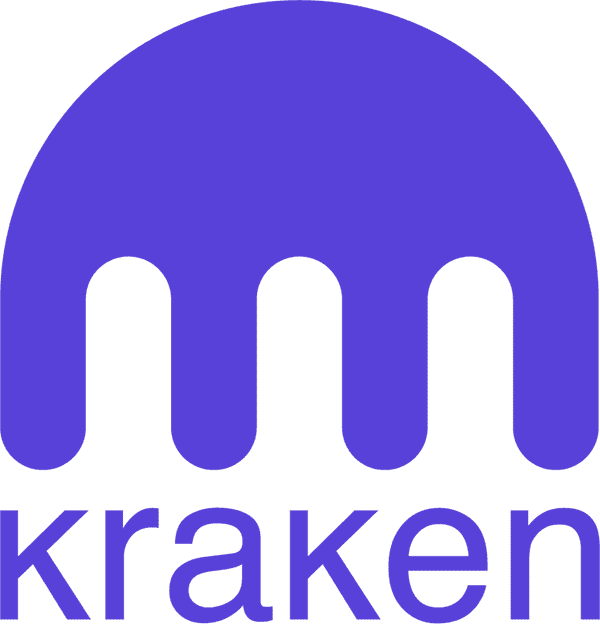 Kraken is also among the most reputed and best cryptocurrency exchanges in the world. The exchange is offering 38 different currencies and even more pairs. Traders can trade in seven fiat currencies. Moreover, Kraken has established itself as one of the most secure cryptocurrency exchanges. It is also less expensive and can support a large number of customers. 
Pros
Remarkably secure
Availability of fiat currencies 
Highly reputed cryptocurrency exchange 
Has one of the best crypto investment site
Cons
Poor customer support service
Fees
Kraken trading fees are between 0% and 0.26%. The fees depend upon whether you are buying or selling. Buyers mostly pay 0.16% while sellers pay 0.26% on each trade.
Register on Kraken now and get start trading cryptocurrencies on the best exchange!
Coinbase

Currently operating in more than 40 USA states and territories, Coinbase is by far the largest USA based crypto investment exchange. It is the most secure exchange because it is a licensed and fully regulated cryptocurrency exchange. Also, Coinbase offers the easiest to use crypto trading exchanges and insured custodial wallets to put new investors at ease. Coinbase, however, owns the private keys to the coins. Moreover, Coinbase has avoided any sorts of controversies despite being a part of an industry prone to fraudulent coins and shady activities. It also offers the latest but free Coinbase Pro version with different options in terms of charts and indicators but a cheaper fee structure. Coinbase Pro version has all the features that an advanced crypto trader would want. So, Coinbase is the best bitcoin trading app for both, beginners and advanced traders alike. 
Pros
The safest and secure cryptocurrency trading platform 
Offers a variety of cryptocurrency options for trade
User-friendly and one of the best bitcoin crypto trading site and mobile app
Higher liquidity 
Cons
Relatively high fees when traders aren't using Coinbase Pro
Traders do not own the private keys to the coins or wallet
Poor customer support services
Fees
Coinbase charges fees from $0.99 to $2.99 depending on the dollar value of the purchase.
Coinmama

Visit Coinmama to get started.
Coinmama is also among the best crypto trading exchanges in the world. It was established in 2013 and has grown rapidly since. This exchange is functioning worldwide except for sanctioned countries and some US states. It allows cryptocurrency buying through credit cards, wire transfer, and Apple Pay. Currently, it supports buying only ten coins.
Pros
Well-known and safe crypto trading exchange
Diverse payment methods
Cons
Relatively expensive
Not functioning in some US states
Fees
Brokerage services fees are 5.9% plus an additional 5% credit card processing fee. 
Binance

Binance has also become one of the best bitcoin and crypto trading exchanges despite being founded recently in 2017. The original focus of Binance was on altcoin trading. Now, it is offering almost 600 trading pairs of different cryptocurrencies. Furthermore, Binance is extremely popular among people looking to trade altcoins that are not much popular. It offers approximately 150 cryptocurrencies for trading. Binance, however, doesn't accept USD deposits which is the main drawback. Binance is dominating the digital world of cryptocurrency nowadays as it is covering a lion's share of cryptocurrency trading. In short, Binance offers a lot to be included in the list of the best cryptocurrency exchanges in the world.
Pros
Comparatively less expensive than many other cryptocurrency exchanges
Offers approximately 600 trading pairs and 150 cryptocurrencies 
Cons
Suits more advanced users
Geographical restrictions as Binance US doesn't support almost 13 USA states
Fees
Binance charges 0.1% for both, the taker side and the maker side. These charges get reduced to 0.02% with trade volume. Binance's native cryptocurrency, BNB is commissioned less by 25%.
Gemini

Gemini is a licensed bitcoin exchange currently operating in 42 US states. It is a bitcoin and ether exchange platform. Gemini only accepts one fiat currency, USD. Gemini is very popular for fast bitcoin buying as it offers instant ACH deposits. It also takes some additional security measures to ensure extra security against hackers. Overall, Gemini is among the best bitcoin trading platforms. 
Pros
Exceptionally secure
Insured US dollar accounts
Fully registered and authorized 
Superb customer support service 
User-friendly and well-designed 
Cons
Requires a lot of personal data before verifying an account 
Limited funding methods 
Only two available coins for trading
Fees
The transaction fee ranges from $0.99 to 1.49% of the order value. Gemini also charges a convenience fee of 0.50% above the market rate.
eToro

Start trading crypto on eToro
eToro is an Israel-based cryptocurrency exchange that currently deals with numerous financial investments. It is among a few oldest trading platform that is now offering cryptocurrency trade as well. Currently, eToro is offering the widest range of cryptocurrencies. Above all, exceptional security, fluid user interface, competitive fees without hidden charges, and a reliable site are among the most prominent eToro features. In addition, we can surmise that eToro should fall under the section of the best crypto trading exchanges. 
Pros
Highly reputed exchange 
The widest range of cryptocurrencies to choose from
Cons
Relatively expensive 
Poor customer support services 
Fees
eToro's fee structure is different from other cryptocurrency exchanges. It charges fees by having a particular spread between the purchase and sell price. The spread is usually below but it is 0.75% for BTC-deals.
CEX.IO

CEX.IO is also among the best crypto exchanges in the world. The US-based exchange is more secure than several other exchanges. It accepts various types of deposits and offers different types of digital assets for trading. Moreover, it has a user-friendly interface and also accepts fiat currencies. 
Pros
A convincing support section
Offers various trading pairs 
Fiat currencies available to choose from
Registered and secure 
Cons
Not a long list of cryptocurrencies available as compared to a few other cryptocurrency exchanges 
Not 100% secured
Fees
CEX.IO trading fees are as per the industry average. 0.25% is the rate of trading fees for takers while makers trading fee is 0.16%. Trading fees decrease as the trading volume increases. 
Poloniex

Poloniex is a USA-based cryptocurrency exchange launched in 2014. It offers a variety of different cryptocurrencies, including popular and less popular, to buy, trade, and sell. Poloniex offers some extra services such as margin trading and Poloniex lending, to more advanced traders. 
Pros
Numerous cryptocurrencies available for trading 
More safe and secure
User-friendly interface 
No verification until trading amounts exceed certain limits
Cons
Vulnerable to hacks as happened in 2014
Fees
Poloniex charges 0.125% from both, buyers and sellers. Trading fees even decrease if one's previous 30 days' trading volume is above a certain limit.
Bitsquare (Bisq)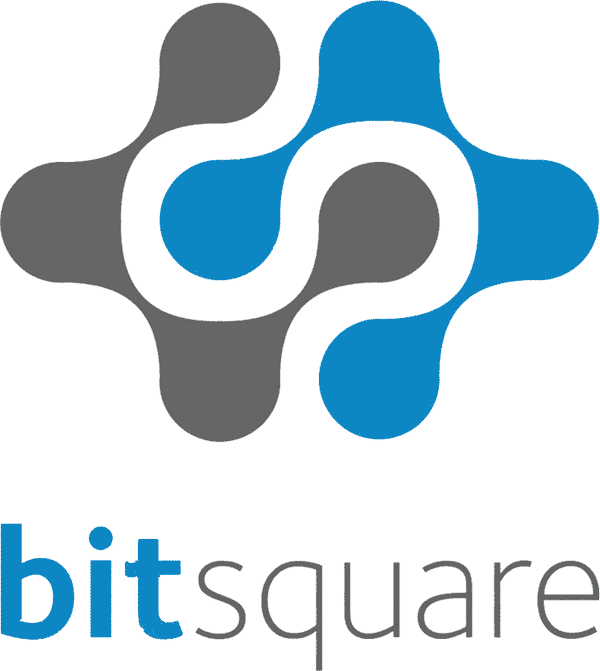 Bitsquare is a flexible cryptocurrency exchange that uses an open-source peer to peer system. Such a system allows anyone to trade cryptocurrency in exchange for fiat currencies such as USD, EUR, etc. It is a decentralized cryptocurrency exchange. As a result, Bitsquare is best suited to those who don't want to disclose their identity. It doesn't control wallet keys either. Overall, Bitsquare offers unique cryptocurrency trading but the services offered are exceptional. That is the reason that Bitsquare is also among the best crypto investment sites. 
Pros
Supports a long list of cryptocurrencies 
Fiat currencies are acceptable 
There is no need to create an account
Arbitrator solves the issues between disputed parties
Privacy 
Cons
Relatively expensive 
Functionality is a bit complicated 
Transactions take longer than usual
Fees
Bitsquare fee structure is extremely complex. The maker/taker trade fee is calculated based on a complicated algorithm. For example, maker/taker usually pay fees in the vicinity of 0.002BTC or approximately 0.20%. Bitsquare also charges mining fees up to 0.003BTC.