It is very aptly said that knowledge is light as well as power. We are nothing in every field of life if we don't have knowledge. Similarly, in the world of stock trading, we cannot achieve anything if we don't have the proper knowledge. It is imperative to know about the stock market and its trends, behavior, and psychology before beginning trading. Now, the question arises of how to get necessary knowledge about the stock market and stock trading? The answer is "best stock trading books." We have prepared a list of the 7 best books on stock investing that you must read to gain the necessary knowledge for stock trading. 
How to Make Money in Stocks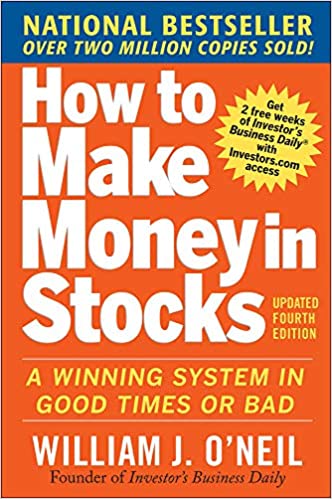 "How to Make Money in Stocks" by William O'Neil is a classic book on stock trading. It is among the best books on stock investing that describes how to perfect your stock trading. In this book, O'Neil describes his popular CANSLIM Investing System. This system made millions for him.
CANSLIM is a proven system that describes how equity markets work. It is in fact a seven-step guide to maximize gains while keeping risks at the lowest level. The book teaches how to find winning stocks before a rise in their prices. It also highlights how to find profitable stocks, mutual funds, and ETFs.
Finally, getting to know twenty-one mistakes that investors make is the real deal. You will not be surprised to find this book in the best stock trading books after reading it.
The Intelligent Investor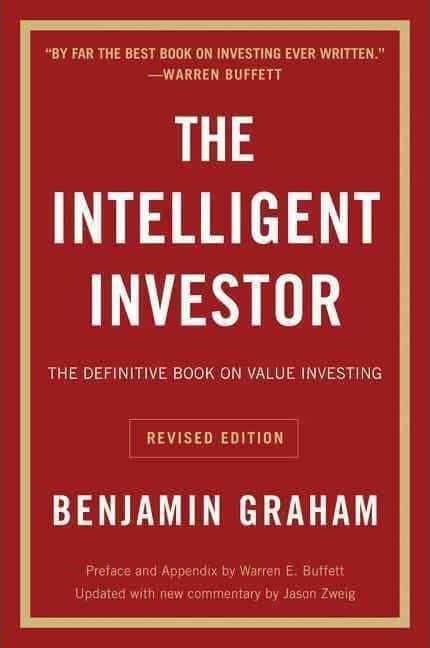 The Intelligent Investor by Benjamin Graham was originally released in 1949 and is among the best stock trading books. Graham was among the top investors of the twentieth century, so who can dare to ignore his advice.
In this book, Graham describes his unique philosophy that revolves around loss minimization but not profit maximization. It seemed weird but gradually public understood Graham's wisdom and his approach to stock trading. This philosophy suits every long-term investor who is determined to have patience and believes in success over the long-run.
The book emphasizes using research, analysis, analytical skills, discipline, and experience to make investment decisions. It also emphasizes value investing which means searching long-term strategies to keep investment portfolios safe. This book is very rightly included in the list of best books on stock investing as it is a huge source of knowledge for stock markets and stock trading. 
A Random Walk Down Wall Street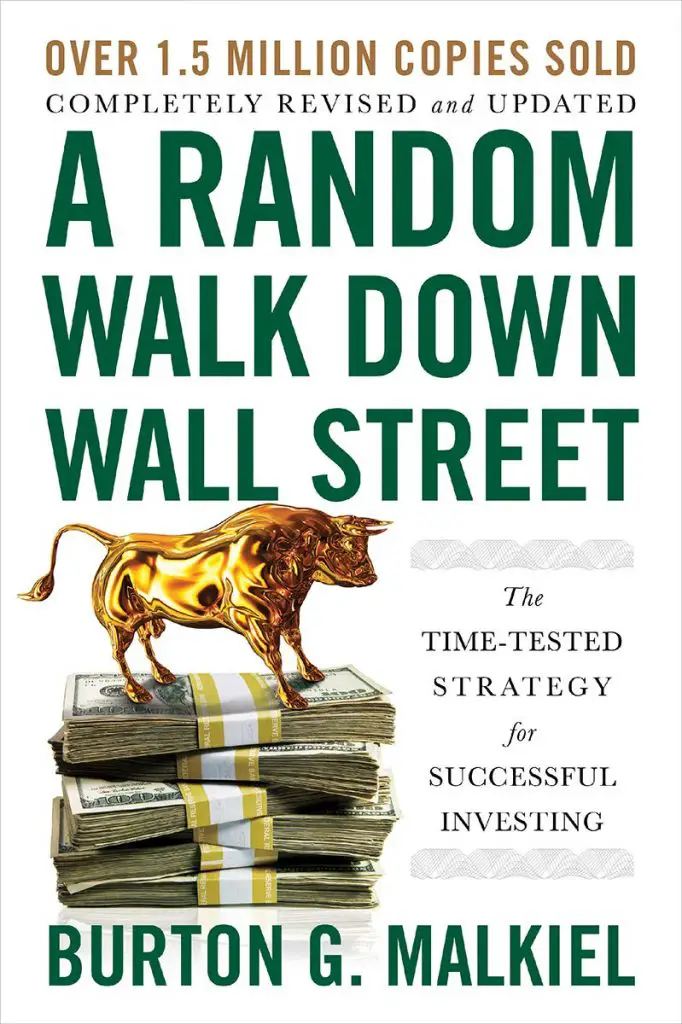 A Random Walk Down Wall Street is a book by Princeton economist Burton G. Malkiel. This book is written in a plain and lucid style and is equally good for novices as well as experienced investors. The book is full of unique ideas about indexing in a risky and precarious world of the stock market.
Malkiel also talks about the history of Wall Street, dissects the economic bubbles, and make them insightful. He backs his arguments with statistics and condemns the outliers in the stock market.
The latest eleventh edition includes the latest concepts such as ETFs, derivatives, emerging market investments, etc. The hallmark of this book is that it is extremely lucid and easy to comprehend. It doesn't bombard the readers with jargon, concepts, and complicated terms. In fact, it is one of the best books on stock investing and is a great pick for anyone who wants to understand how to manage money. 
Market Wizards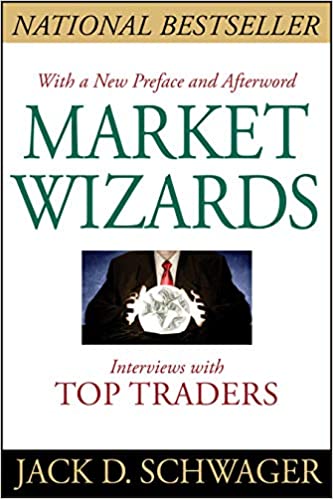 If you want to know about stock market secrets, then Market Wizards by Jack D. Schwager should be your first choice. Market wizards have revealed those market secrets and investors should capitalize on them.
The book describes all formulas that helped most renowned investors to accumulate huge fortunes. The plus point is the direct narration by Schwager as never interfered with the words of wisdom by successful stock market investors. He narrated exactly what was said in order to convey advice direct to the readers. The author interviewed successful investors like Tom Baldwin, Richard Dennis, Paul Tudor Jones, Bruce Kovner, and Marty Schwartz.
All of them narrated their tales of such tremendous success. Readers can easily get to know what separates those superstar investors from other unsuccessful investors. Lastly, readers can also know about a set of principles that they can employ to achieve success in their trading profession. In fact, this best book on stock investing should be the first choice for every investor who wants to excel in this career. 
One Up on Wall Street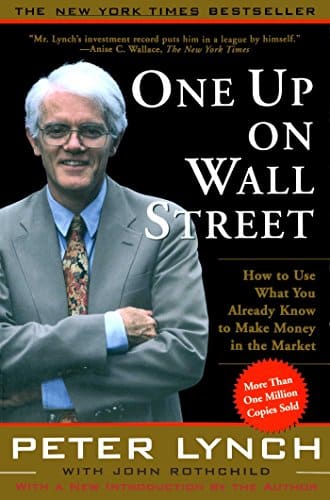 One Up on Wall Street by Peter Lynch is yet another one of the best stock trading books. Lynch himself was a successful investor. He managed Magellan Fund at Fidelity from 1977 to 1990 and increased its assets from $18 million to a whopping $14 billion.
He talked about various investing ideas and is full of advice. This book is interesting and engaging for every investor who wants to rely on his knowledge and common sense to make smart investments. The book emphasizes taking full advantage of what you already know and your common sense.
The book describes how to choose stocks for investment and how to convert a mediocre stock portfolio into the best performer. Moreover, the book is full of witty remarks on stock trading. The writing style is plain and the book is interesting as well as informative.
So, this book is for everyone who wants to do homework before embarking on the journey of stock investing. 
The Little Book of Common Sense Investing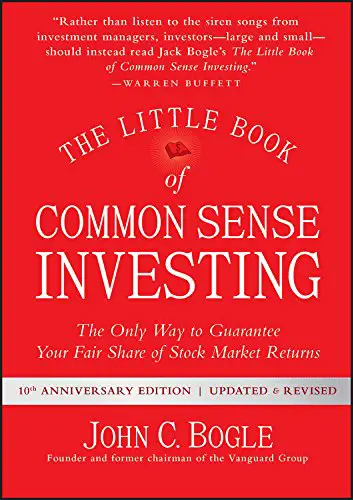 If someone wants to know the importance of common sense in the field of investing, The Little Book of Common Sense by John C. Bogle should be the first choice. Common sense is really important in stock investment.
The book describes that how having a diversified portfolio of stocks and holding it for a longer period of time is beneficial. The author emphasizes that no one can practically beat the stock market. He also propounds that common sense tells us, and also history confirms, that buying and holding stocks of publicly held companies is the most simple but efficient investment strategy. The book also highlights the importance of index funds.
Bogle proposes that index funds are the best investment option for investors. In short, it is one of the best books on stock investing that has a lot to teach. 
Irrational Exuberance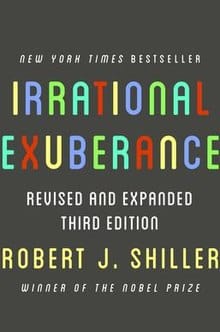 Irrational Exuberance by Robert J. Shiller is yet another book that easily gets on the list of best books on stock investing. Shiller is a Nobel Prize winner, a well known and revered economist who doesn't need any introduction. His book is full of words of wisdom regarding investing.
The book describes the idea of bond and stock prices. It also describes the stock market bubbles and then their eventual decline as the market lacks sensible economic fundamentals. The author also highlights real estate investing and real estate bubbles. He also warns that such rises often leads to more significant declines. Shiller has already proved himself right by now.
The book is also a beautiful combination of psychology and finance that makes it more interesting and captivating. This book should be the first choice for investors as well as economics and finance students.