Investing is tricky gameplay that involves a lot of mazes that daze and confuse you. Even experienced investors occasionally find themselves trapped in the puzzle. Knowing and choosing the best stocks for investing is particularly challenging, especially if you are a new player in the game. That's why experts and masters of the game advise individual investors to let professionals do the stock picking. Only professionals have the required resources and a panel of analysts. They can scan and screen the deep sea of data and the vast universe of stocks. The advice is absolutely perfect unless and until you have access to a stock screener that can do the stock-picking for you. Deep dive into what the best stock screeners are in this article.
Why are stock screeners important to your trading success?
In today's world of technology, almost every difficult task has become easy. Technology has brought some amazing apps, software, and tools that can transform your investing. A stock screener, also known as a stock scanner, is among one of the multiple gifts the technology has bestowed upon us. Stock screeners are remarkable tools that quickly sift through millions of stocks listed in the US and across the globe.
They provide you with the latest information and enable you to pick stocks that meet your requirements. Thus, a stock scanner empowers you to make the best investment choices and decisions to make the most of the earning potential of investing. Therefore, if you want to pick stocks for investing on your own, you need to choose the best stock screener. The more you will work with your stock scanner, the better you will become at picking stocks with the highest profit potentials. 
In today's post, we are going to make your search for "the best stock screener" effortlessly with our list of "the best stock screeners right now." We shall also discuss what is a stock screener, how do you use a stock screener, what should you look for in a stock screener, and how should you choose the best stock screener?
1. Trading View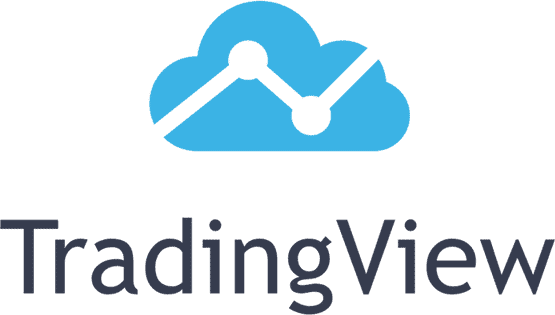 Trading View is one of the very best stock screeners available right now. Over thirty million traders and investors are currently using it and making their investment decisions better and brighter. Trading View offers forex screener, crypto screener, stock market heat map, and crypto market heat map besides offering stock screener. It comes with the following outstanding features. 
Covers more than ninety stock exchanges, hundred plus filters, multiple timeframes, and server-side alerts make Trading View the most efficient scanner.
Trading View brings the best charts in the world. They are intuitive and equally good for beginners as well as advanced investors. Charts fully cover whether you have to look for the latest stock prices or analyze price patterns. 
Numerous pre-built studies, fifty-plus intuitive drawing tools, and various tools for in-depth market analysis make it one of the most powerful stock scanners.
Unmissable alerts empower you never to miss a trade. Easy, flexible, and cloud-based technology rings a bell on every device to make you more efficient. 
Trading View has also made financial analysis far easier with hundred plus fields and ratios, financial statements, valuation analysis, historical data, and so on.
Its live streaming platform, real-time chat, verified brokers, and much more make Trading View an extremely smarter stock scanner in the world. 
Pros
Exceptional screening criteria
Coverage of stock exchanges across the globe
Intuitive platform with powerful charts
Free trial for 30 days
Cons
Provides insufficient historical data
Slightly expensive
Pricing
Trading View offers three plans, with a free trial of 30 days, so that you can choose one that fulfills your needs. Each plan comes with different key benefits. 
Pro – $14.95 per month or $155 per year
Pro + – $29.95 per month or $299 per year
Premium – $59.95 per month or $599 per year
You can also start with a free basic account to get familiar with the platform before choosing a paid plan.
2. Finviz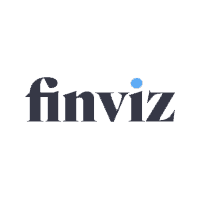 Finviz is among the best stock screeners available right now, especially for swing traders. It makes you a smarter investor by providing a huge selection of fundamental and technical criteria, powerful charts, real-time quotes, pre-market data, and much more. Finviz offers the following remarkable features. 
Finviz's stock scanner comes with a comprehensive toolset including real-time data, sixteen years of historical data, pre-market data, interactive charts, and backtesting. 
Twenty-nine fundamental and seventeen technical screening filters enable you to shorten your list and get the most suitable stock for investment. 
A user-friendly interface makes it one of the most easy-to-use stock scanners. 
The latest news and blogs enable you to remain updated with what is happening in the world of stock markets around the globe. 
Pros
Provides most of the services absolutely free
User-friendly interface
Sufficient fundamental and technical screening filters
Highly visual screening strategy
Cons
Although sufficient but very less fundamental and technical screening filters as compared to other platforms 
Cover only four stock exchanges for free
Pricing
Finviz provides most of the features for free. It offers only one paid plan named Elite. You can buy a subscription monthly at $39.50 or yearly at $299.5. Elite comes with extra features like real-time and extended hours, advanced charts, backtests, advanced screeners, correlations, and alerts.
3. Stock Rover

Stock Rover offers features that are introduced by focusing on the needs and demands of real investors. Powerful screening capabilities, comparison, research reports, and portfolio management make Stock Rover one of the best stock screeners available right now. It offers the following features. 
Powerful screeners enable your screen according to the investment strategy of your choice. You can also use more than 250 metrics to shorten your list. Stock Rover also allows you to use current and/or historical prices in your search. 
Powerful ETF screening enables you to screen through thousands of ETFs and get a shortlist of ETFs that suit your investment requirements and strategy. 
Stock Rover's comparison capabilities are highly commendable. It evaluates competing investment options, calculates fair stock values, a margin of safety, scores companies, and also warns about market trends.
Research reports enable investors to get access to detailed information about a particular stock. All the information is provided in a clear and well-structured manner for your ease and comfort. 
Stock Rover also helps you manage your portfolio and maximize your overall return on investment. 
Pros
Excellent screening capabilities
Ensures sufficient historical data
Research reports
Extraordinary comparison capabilities
Cons
Only covers North American stock markets
Limited functionalities for day traders
Pricing
Stock Rover offers three plans. Each plan comes with different features.
Essentials – $7.99 per month, $79.99 per year, or $139.99 per 2 years
Premium – $17.99 per month, $179.99 per year, or $319.99 per 2 years
Premium Plus – $27.99 per month, $279.99 per year, or $479.99 per 2 years
You can also subscribe for Research Reports for $49.99 when bundled with a one or two years plan, otherwise $99.99 per year.
4. Trade Ideas

Trade Ideas is another one of the best stock screeners that have all the potential to make you a top investor. Its extraordinarily fast and intuitive platform is powered by artificial intelligence. Trade Ideas is the best stock screener for day traders in particular. Day traders need real-time data and Trade Ideas is the best at giving access to real-time data. It comes with the following commendable features.
Trade Ideas' investment algorithms are powered by artificial intelligence and help you arrive at a subset of stocks with the highest profit potentials.
Brokerage Plus scans and identifies investment opportunities. It also builds trading strategies, automates them, and executes them directly.
Simulated Trading significantly maximizes your advantage by working hand in hand with artificial intelligence and idea generation tools.
You can also watch events on the interface in real-time based on your selected filters and alerts. Furthermore, its Chart Windows enable you to confirm alerts instantly.
Pros
Powered by artificial intelligence
Customizable interface
Highly visual platform
800 plus screening filters
Cons
Only covers stock markets of the US and Canada
Pricing
Trade Ideas offers two plans to choose from. You can also subscribe to TI Strength Alerts for an additional $17 a month. Pricing plans are:
Premium – $2268 per year
Standard – $1068 per year
5. TC2000

TC2000 is one of the pioneers of stock screeners as they are in the industry for more than thirty years. The platform has significantly improved and refined since its inception. TC2000 offers ETFs and options screening besides stock screening. It comes with the following most robust features in the industry. 
You can practice and learn the stock scanner with the help of a fully functional trading simulator.
Stock and option scanner is super-fast and super-efficient as it can scan millions of stocks within just a few seconds. 
Options charting with loads of historical and streaming bid/ask data enables you to stay informed and updated about the market.
Dynamic charts allow you experience completely different charting capabilities with exceptional graphics and smooth zooming.
Options profit and loss zones, built-in options strategies, alerts and reminders, personal journals, custom layouts, and much more are among other splendid features. 
Pros
A wide selection of fundamental and technical screening filters
One of the pioneers of stock screeners with excellent refinement
User-friendly interface
Powerful charts with exceptional drawing tools
Cons
Covers only the US and Canadian stock markets
Pricing
TC2000 offers three plans. You can choose between monthly, annual, and bi-annual payment options.
Silver – $9.99 per month; $8.32 per month or $7.49 per month in annual and bi-annual payment options respectively 
Gold – $29.99 per month; $24.99 per month or $22.49 per month in annual and bi-annual payment options respectively
Platinum – $89.98 per month, $74.98 per month, or $67.49 per month in annual and bi-annual payment options respectively
Click here to see all the plans and details here!
6. Zacks & Nasdaq Screener

Zacks & Nasdaq is one of the best free stock screeners. Its free version offers various free tools to find the best stocks for investing. Zacks & Nasdaq allows users to use custom values for more precise screening. It also gives you pricing plans with advanced features to delve deeper in search of the best stocks. The most enticing features of Zacks & Nasdaq include;
Offers 96 filters and 45 plus predefined screens to make your stock picking endeavor seamlessly easy and effortless. 
Even the free version comes with a multitude of predefined metrics that make your search more precise.
Allows you to assess a company's most relative performance with the help of various earnings per share (EPS) metrics. 
Zacks Rank List, Equity Research Reports, Focus List portfolio, and many other are among its remarkable features.
Pros
A multitude of fundamental metrics
Huge stock database
Covers almost all major markets
Comparatively less expensive
Predefined stock screens for finding the best stocks
ETF screener besides stock screener
Cons
Limited technical filters
Unattractive and unconvincing website design
Pricing
Zacks & Nasdaq offers the following three different pricing plans for investors with different needs;
Zacks Premium – $249 per year
The Zacks Investor Collection – $59 per month or $495 per year
Zacks Ultimate – $299 per month or $2,995 per year
7. Benzinga Pro

Benzinga Pro is another remarkable stock screener that lets you search and find stocks by any attribute. The best thing about this platform is that it is equally good for both, technical and fundamental analysts. You can also learn, find new trading ideas, share news, and much more with the live chat room facility. Benzinga Pro offers various other noteworthy features. 
A wide variety of filters such as price change, simple moving averages, margins, float, volume, and many others. 
You can find stocks of your choice by using technical, fundamental, or both types of analysis. 
Customized real-time alerts about market news enable you never to miss a profitable opportunity. 
Signals feature empowers you to always keep your eyes on market activities and take full advantage of any unusual activity in the market. 
Calendar, chat, movers, newsfeed, watchlist, etc. are among other notable features of Benzinga Pro.
Pros
Free trial
A multitude of selection criteria for stock screening
User-friendly and interactive interface
A wide variety of excellent features
Cons
Lacks in charting features
Slightly expensive
Pricing
Benzinga Pro offers three pricing plans to choose from.
Basic – $99 per month or $79 per month when paid annually
Essential – $177 per month or $117 per month when paid annually
Benzinga Options Mentorship – $347 per month or $281 per month when paid annually
8. TD Ameritrade 

TD Ameritrade is one of the most modern, innovative, and efficient stock scanners. It brings all the tools and features for you to take your investing to the next level. TD Ameritrade enables you to create and save custom screens. It also allows you to choose predefined screens to help you search for stocks. TD Ameritrade offers screening of options, ETFs, and mutual funds besides stock screening. It comes with various phenomenal features to make you more comfortable with your investing.
Thinkorswim platform is extremely efficient and makes your investing exceptionally easy by combining flexible analysis of the data with trading. 
Stock Hacker is a powerful tool that allows you to filter the stocks that suit your investment requirements and strategies. 
TD Ameritrade also has a multitude of free tools that make your scan and investment effortless.
paperMoney feature allows you to practice trading with fake money. Thus, you can get familiar with the platform as well as enhance your trading skills with practice.
Pros
User-friendly interface
Suitable for beginner and advanced investors alike
Exceptional screening tools
A fair variety of fundamental and technical filters
Cons
Focuses mainly on day trading
Log in to your account is required for use
Pricing
TD Ameritrade is a commission-free platform. 
9. Yahoo Finance

Yahoo Finance is another suitable option for beginners to begin their investing journey. It comes with mutual funds and ETF screeners besides a stock scanner. Yahoo Finance has a user-friendly interface that makes your screening significantly easy. You have different market cap options to select from such as small-cap, mid-cap, and so on. You can also set share prices to make your search more precise. Yahoo Finance offers various other astonishing features. 
Gives you access to more than 100 indicators and 52 stock screening filters to find stocks that best meet your requirements and investment strategies. 
You can find stocks by setting various filters such as market cap, share price, sector, and so on. 
Yahoo Finance's interactive full-screen charting with features to draw trend lines, quadrant lines, and linear regressions are amazing.
BATS System provides real-time charts and quotes to make your investment decisions more decisive and accurate. 
You can also build and manage your portfolio by linking your brokers or adding lots. Thus, you can track your overall investment performance in one place.
Pros
Free stock screener
Fair collection of technical indicators and stock screening filters
Updated interactive charts
User-friendly interface 
Suits and perfectly covers beginners
Cons
Limited technical screening filters
Pricing
Yahoo Finance is a free stock scanner. 
FAQs
What is a Stock Screener?
In the simplest of words, a stock screener is a tool that grants you access to a lot of information about stocks. These majestic tools various filters that you choose to narrow down stocks meeting your investment requirements. The process makes stock picking as easy as breathing and you can get a list of stocks that suit your investment strategy. 
A stock scanner is basically a sorting software with the main feature of narrowing down millions of stocks to a list of few. However, the best stock screeners right now come with extra features as well. For example, they may give you additional information such as market conditions. They may even let you consider your stock options according to different investment strategies. 
How Do You Use a Stock Screener?
Using a stock screener is extremely easy. You choose filters according to your requirements such as price, chart patterns, volatility, etc., and begin the search. A stock screener enlists stocks for you according to the filters set by you. 
What Should I Look for in a Stock Screener? 
The simple rule is "the best tool yields the best results." Your ability to make the most of a scanner is as good as your scanner. Therefore, it is always important to take a rational approach when looking for the best stock screener for your use. It is obvious that only the best screener will offer the best features. Here is a list of some features you should look for in a screener.
Deals with your area of investing
You need to ensure that the stock scanner of your choice deals with your area of investing and provides information about the market of your interests. Most of these tools deal only with the US markets. Such tools are only sufficient for newcomers and don't meet the requirements of advanced investors. Therefore, if you are at an advanced level, you need to be sure that whether or not the scanner covers other markets.
Filters
Filters are the options a stock screener gives you to narrow down your search. If a screener gives you very few options, you cannot shorten your list effectively. Conversely, if a screener provides so many filters, it can be overwhelming for you. Therefore, you need to choose a scanner that offers a fair number of filters, especially those that suit your criteria. 
Algorithms
Algorithms are formulas or procedures a stock screener uses to determine search results. You cannot ascertain the algorithm used in a scanner. However, you can find a scanner with some additional features. For example, some stock screeners use rating algorithms. These algorithms rate stocks besides sorting them out. However, the stock rating isn't always accurate and you should look for further confirmation before heading forward. 
User-friendly
An easy-to-use stock screener with a user-friendly interface is the best choice. It is of no use if you cannot figure out how to use it and set filters. A complicated and difficult-to-use tool significantly reduces the chances of your making the most of your tool.
How Do We Choose the Best Stock Screener?
We can choose the best stock screener by looking at features such as a user-friendly interface, a fair number of filters, filter criteria, additional features, and so on.