Foreign exchange or Forex markets are extremely risky arenas. The world has seen people who made fortunes within no time. The world has also witnessed people who lost fortunes in the blink of an eye. That is what Forex markets are all about. Such a risky market demands you to find and work with a top-class forex broker.
The best forex brokers and trading platforms ensure a safe trading environment without excessive exposure to risk, state-of-the-art tools, reliable execution of your trades, and affordable prices for their services. You should keep all those factors in mind when picking a forex broker for yourself. Furthermore, there is a multitude of forex brokers and trading platforms. Therefore, it is an overwhelming task to find one that suits your requirements. If you are looking for the best forex broker, you are on the right platform at the right time. 
Also if you want to find the best forex books, we created a dedicated article here.
In today's roundup, you will find the 11 best forex brokers and trading platforms. You can analyze each one of them and then choose one that suits the most to your requirements. 
What are the 11 Best Forex Brokers & Trading Platforms?
1. IG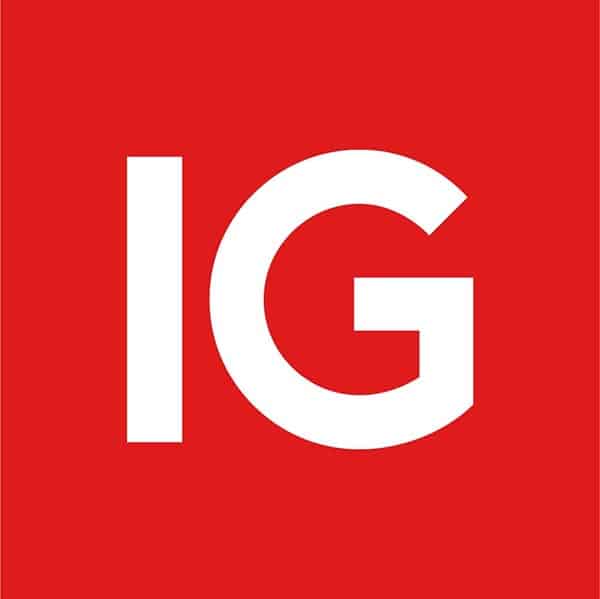 IG is the best forex broker and trading platform because of several commendable features. It is the most trusted, safe, and secure forex trading platform for being regulated by six top-tier regulatory authorities. Advanced trading and research tools, a wide list of tradable instruments, extensive educational content, and competitive prices make IG the leader in the industry. The most enticing features of IG include:
IG is a publicly traded company and six top-tier, three tier-2, and one tier-3 regulatory frameworks authorize it.
The latest trade analytics tools help you analyze your trades and assess what brings success and what causes failure.
IG keeps you updated and informed with various resources such as the latest news, special reports, podcasts, etc.
A vast database of educational content including videos, articles, and quizzes helps you take your forex trading knowledge to the next level. 
Pros
Fully trusted and regulated platform
User-friendly platform
A huge collection of educational content
A wide variety of currency pairs for trading
Phenomenal selection of trading platforms and tools
Cons
Unsatisfactory customer support services as compared to industry standards
Pricing
IG's average spread ranges between 0.9 to 5.4 pips. The platform charges an inactivity fee of $12 per month after being inactive for 2 years. IG also charges $15 on wire withdrawals. You can see a detailed description of forex trading costs on IG's official website. 
2. Forex.com

Forex.com has been among the most reliable forex brokers and trading platforms since its inception in 2001. It allows trading on more than 80 currency pairs. Multiple jurisdictions regulate Forex.com including the CFTC in the US and FCA in the UK. It offers various enticing features that make Forex.com one of the best forex trading platforms in the world right now.
Its powerful web-based platform has an intuitive design and the best trading capabilities. The platform has advanced charting and forex trading tools that give you a completely different trading experience. 
You can easily access the platform from all browsers and start trading without any additional plugins. 
Market News and Analysis keeps you informed with market insights, trade ideas, and guidance on how to trade.
Trading courses, trading programs, and webinars enable you to enhance your trading knowledge with a wealth of educational content. 
Forex.com mobile app allows you to do trading on the go with the help of 60 plus indicators, 50 plus drawing tools, and 14 chart types.
Pros
Efficient mobile app with various features
Competitive as well as transparent pricing
Regulated by multiple jurisdictions
Leverage trading
Cons
Pricing
Forex traders can choose from three different account types – Standard, Commissions, and STP Pro. All account types have different pricing options (you can check details on the official website). However, the average spread is between 1.9 and 0.84 pips. 
3. Pepperstone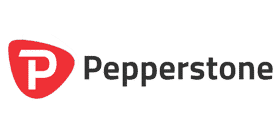 Pepperstone has become one of the leading forex brokers and trading platforms just after eleven years of inception. The platform developed, expanded, and became the best trading platform quickly after being launched in 2010. Australian Securities and Investment Commission (ASIC), Financial Conduct Authority (FCA), and sixteen other authorities regulate Pepperstone. That indicates that this platform is one of the safest and secure forex trading platforms. Pepperstone has the following commendable features. 
MetaTrader 4, MT4 WebTrader, and cTrader allow you to access all the tools from any device of your choice including PC, Mac, or smartphone.
You can trade 60 plus popular currency pairs with 500:1 leverage to enable you to take advantage of the world's major markets.
Numerous research and trading tools along with remarkable charting enable you to trade forex with perfection. 
A multitude of market analyses and trading tools make forex trading seamlessly easy to maximize the odds of your success. 
Pepperstone provides the latest market news, analysis, and insights to keep you updated and make informed decisions. 
Pros
Low spreads
Leverage forex trading
99.88% fill rate
Highly regulated platform
cTrader with additional trading tools
Cons
Limited tradable instruments
Slightly expensive for active traders
Pricing
Pepperstone's charges low commissions such as 0.04% commission per 0.01 lots. The average spread is 0.09 pips in the Razor account. The average spread is 0.75 pips when using a standard account. Active trader account pricing depends on your monthly trading volume and trading tier. 
4. Saxo Capital Markets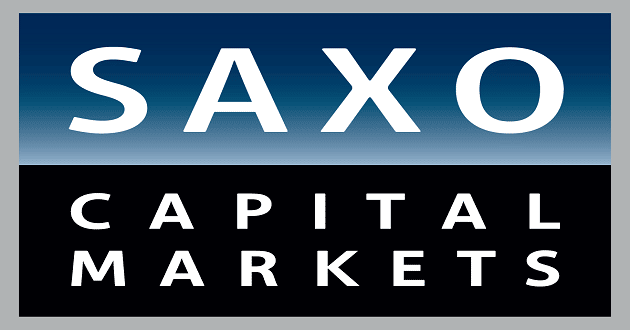 Saxo Capital Markets is an award-winning forex trading platform that gives you access to over 40,000 instruments. More than 660,000 traders are currently using this remarkable platform. Such a huge customer base indicates the reliability of the Saxo Capital Markets. It offers the following attractive features that attract you like a magnet. 
You have access to more than 182 forex pairs from ultra-competitive FX spreads.
Innovative tools on modern platforms enable you to take your forex trading to the next level.
Integrated trade signals, advanced risk management tools, newsfeed, and other innovative features give you great advantages in your forex trading.
A user-friendly interface with a wide range of offerings transforms your overall forex trading experience. 
Pros
A wide range of world-class features
Extensive range of forex pairs for trading
Functional mobile application
User-friendly interface
Authorized by FCA
Cons
Inferior customer support services
Doesn't accept US forex traders
Unavailability of MT4 platform
Pricing
Saxo Capital Markets spread for a standard account is 0.6 pips. You can visit the official website for further details.
5. CMC Markets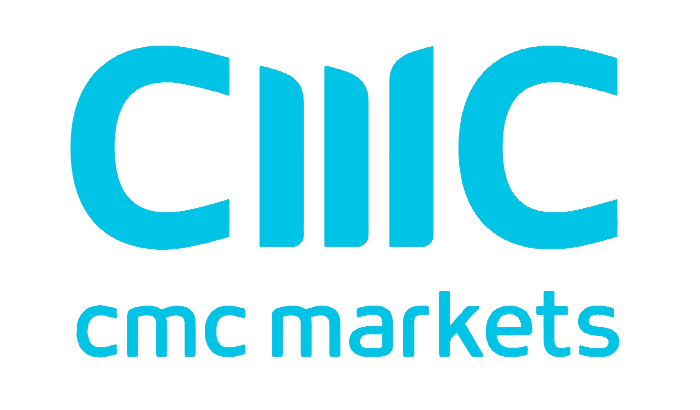 CMC Markets is another remarkable platform for trading your favorite instruments from across the globe. The advanced platform technology and exceptional customer support services make it the best choice for serious traders. CMC Markets offers a lot of features that deserve your utmost attention. 
Next Generation platform is one of the best forex trading platforms with a multitude of charting features, trading tools, and other praiseworthy features. 
Platform user guide makes it really easy for new traders to better understand the platform and make the most of it.
You can trade 330 plus forex pairs with leverage on CMC Markets. You can also trade indices, cryptocurrencies, commodities, ETFs, and stocks.
The latest news and market analysis by experts enable you to stay updated and keep your trading knowledge fresh.
Pros
Two trading platforms – Next Generation and MT4
Exceptionally fast trade execution
Authorized by FCA
More forex pairs than any of the competitors
99.7% fill rate
Most accurate pricing
Exceptional customer support services
Cons
Unavailable for the US forex traders
Unavailability of backtesting and automated trading on the platform
Pricing
CMC Markets' pricing is also spread-based and the spread ranges between 0.7 to 1.0 pips on different currency pairs. 
6. Interactive Brokers

Interactive Brokers is among the best forex brokers and trading platforms because of several justifiable reasons. Its wealth of advanced trading tools, remarkable platform, and reasonable pricing make it the most coveted platform for serious traders. Interactive Brokers has the following splendid features in store for you.
The advanced trading platform is exceptional with a wide array of trading tools. IBot and a digital assistant powered by artificial assistance also help users to make the platform easy to use. 
You can trade forex and other instruments on 135 exchanges across 33 countries.
You can trade on 115 forex pairs in 23 currencies around the world. 
Free as well as subscription-based extensive research and other educational content make you a highly knowledgeable forex trader.
Interactive Brokers mobile app is the best alternative to the platform and has all the features of the website.
Pros
A wide variety of forex pairs
Advanced trading tools
Extremely low commissions and other prices
Exceptional 24/6 customer support
Efficient mobile app
Cons
Difficult to use website
Slightly expensive for traders having small accounts
Pricing
Interactive Brokers' commission fees range between $16 to $40 per million round turn.
7. XTB Online Trading

XTB Online Trading is another one of the best forex brokers and trading platforms. It is one of the most innovative trading platforms that allow you to trade on fifteen hundred plus financial instruments. XTB Online Trading is a global platform with more than 200,000 traders currently using the platform across the globe. That's a big statement and indicates how much people rate and trust this remarkable forex broker. XTB Online Trading offers the following remarkable features to transform your trading experience. 
Is a user-friendly and fully adjustable trading platform with super-fast executions of trades.
More than 400 advanced trading tools make your forex trading easy but efficient and effective. 
XTB Online Trading is a phenomenal platform to learn all about forex trading through a huge video library and trading courses.
A highly regulated platform that is regulated by main regulators including FCA. 
Trading calculators, charts, performance stats, the latest news about market sentiment, and many more are other noteworthy features of XTB Online Trading.
Pros
400 plus trading tools
Exceptionally educative platform
Highly regulated
Exceptional customer support via phone, email, or online chat
Cons
Comparatively fewer forex pairs for trading
Only 5-day customer support
Pricing
XTB Online Trading charges commission from;
US$3.50 per lot on Forex
US$10 per lot on Forex on Islamic Account
The platform may also charge additional fees such as a $12.18 per month inactive fee, positions remained open for longer than a day, and so on.
8. eToro

eToro is one of the safest brokers in this list of the best forex traders and trading platforms. Two tier-1 and one tier-2 jurisdictions regulate this platform. eToro is also a platform that has uniquely combined simple trading and copy-trading on a single platform. Its other praiseworthy features are;
eToro Offers more than 2300 instruments including forex for trading. 
You can copy trades of the best professionals available on the platform.
Advanced tools like CopyPortfolios allow you to copy trades of traders grouped in a single fund.
Fundamental analysis tools, market sentiment data, newsfeed, educational content, and many more are other remarkable eToro features. 
Pros
Unified platform for simple as well as copy-trading
Highly safe platform
Lots of educational content
Advanced tools
Cons
Slightly pricier
Limited research tools and materials
Pricing
The average spread cost is 1 pip. eToro charges inactivity fees of $10 per month after inactivity of account for one year. The platform also charges withdrawal fees and holding a position for longer than usual. 
Start trading forex with eToro now!
9. Plus500

Plus500 is another suitable option for forex traders looking for the best forex brokers and trading platforms. You can protect your profits and limit losses by using the latest Plus500 trading tools. You can trade on more than sixty trading pairs like Eur/USD, GBP/USD, Eur/AUD, and so on. The plus point of choosing Plus500 is that you can practice on a free unlimited demo account until you feel ready to go for real trading. Plus 500 has the following remarkable features. 
Plus500 allows you to trade on over 2000 instruments. It also allows leverage trading up to 1:300. You can trade with more than 60 most popular pairs with leverage.
Advanced trading tools like Economic Calendar, Risk Management, and Alerts never let you down. You can easily add Stop Limit and Stop Loss orders to your trades to avoid excessive risk.
Easy opening of the account, demo account, multilingual support, etc. are among the key features of Plus500.
Pros
Follows regulations from multiple regulatory authorities such as FCA and ISA
More than 2000 instruments and 60+ popular pairs
Free of charge all major trading services
Multilingual and 24/7 customer support services
Cons
Lacks in providing latest market news
Doesn't offer live call support
Pricing
Plus500 is the best trading platform because it offers almost all major forex trading services free of cost. However, the platform charges additional fees such as holding positions longer than a day, inactive fees, etc.
10. TD Ameritrade FX

TD Ameritrade FX is another one of the best forex brokers and trading platforms that grants access to state-of-the-art technology and modern forex trading tools. You can trade with 70 plus trading pairs 
The professional level and latest tools remarkably improve your forex trading experience. Thinkorswim tool enables you to trade on all popular currency markets with perfection and precision. 
You can easily log in to the TD Ameritrade FX platform on the go by using your mobile. You can never miss a profitable opportunity when trading forex on your mobile.
TD Ameritrade FX also gives you access to the latest researches, educational content, and planning tools.
You can stay updated and make informed decisions by continuously getting the latest news. 
Pros
Advanced forex trading tools and latest technology
Access to lots of educational content
Highly regulated platform
Useful calculator tool
Cons
US-only forex offering
No copy trading
Slightly expensive forex trading fees
Pricing
The average pips spread of TD Ameritrade FX is 1.065. TD Ameritrade FX doesn't charge any withdrawal fees or inactivity fees.
11. London Capital Group

London Capital Group has been in the business for the past 20 years. The group enables you to trade on more than 7000 instruments across nine asset classes. London Capital Group is one of the best forex brokers and trading platforms because of its various features.
The advanced trading platform with advanced trading tools helps you control your forex trading. LCG Trader and MT4 platforms give you a unique trading experience. 
You can trade on more than sixty currency pairs including majors, minors, exotics, Scandinavian, and Australasians. 
Guaranteed stop-loss, Advanced orders, Partial-position closing, and no need to own foreign currency help you achieve success in forex trading beyond your imagination. 
Pros
A broad selection of currency pairs
Efficient trading platform
Exceptional customer support
Client's account protection
Cons
Unavailable to the US traders
Pricing
London Capital Group offers competitive pricing with a spread of just 0.8 pips on all major currency pairs. 
What to consider when choosing your forex broker and trading platform?
There is a multitude of online forex brokers and trading platforms. Each one of them claims to be the best forex broker or the best forex trading platform. It is true that most of them offer good services. It is a difficult task to pick one that suits you. However, if you follow the following guidelines, it will be easy for you to choose the best forex trading platform you.
1. Regulatory Compliance
Regulatory compliance is paramount for forex brokers. You should make sure that your forex broker is regulated by authorities such as NFA, CFTC, FCA, ISA, etc. 
2. Account requirements
You should look for the account requirements such as minimum deposit, deposit and withdrawal methods, and so on. It helps you analyze whether or not account requirements suit you.
3. Pricing
Pricing is an important factor that you cannot afford to overlook. Find out how your broker makes money. It is important to find a broker with the most competitive rates. 
4. Leverage trading
Leveraged trading enables you to trade on a bigger scale than your account balance allows you. Therefore, leverage trading significantly enhances profit margin.
5. Currency pairs
All the best forex trading platforms offer a wide variety of currency pairs. You should check whether the platform of your choice offers currency pairs of your interest or not.
6. Trading platform
An advanced trading platform with the latest fundamental and technical tools is crucial for forex traders. Therefore, a comprehensive analysis of the platform is important before picking a forex trader.
7. Customer support services
You should also consider the level of emphasis on customer support by a forex broker. Forex trading occurs throughout the day and therefore, customer support should also be available 24/7.